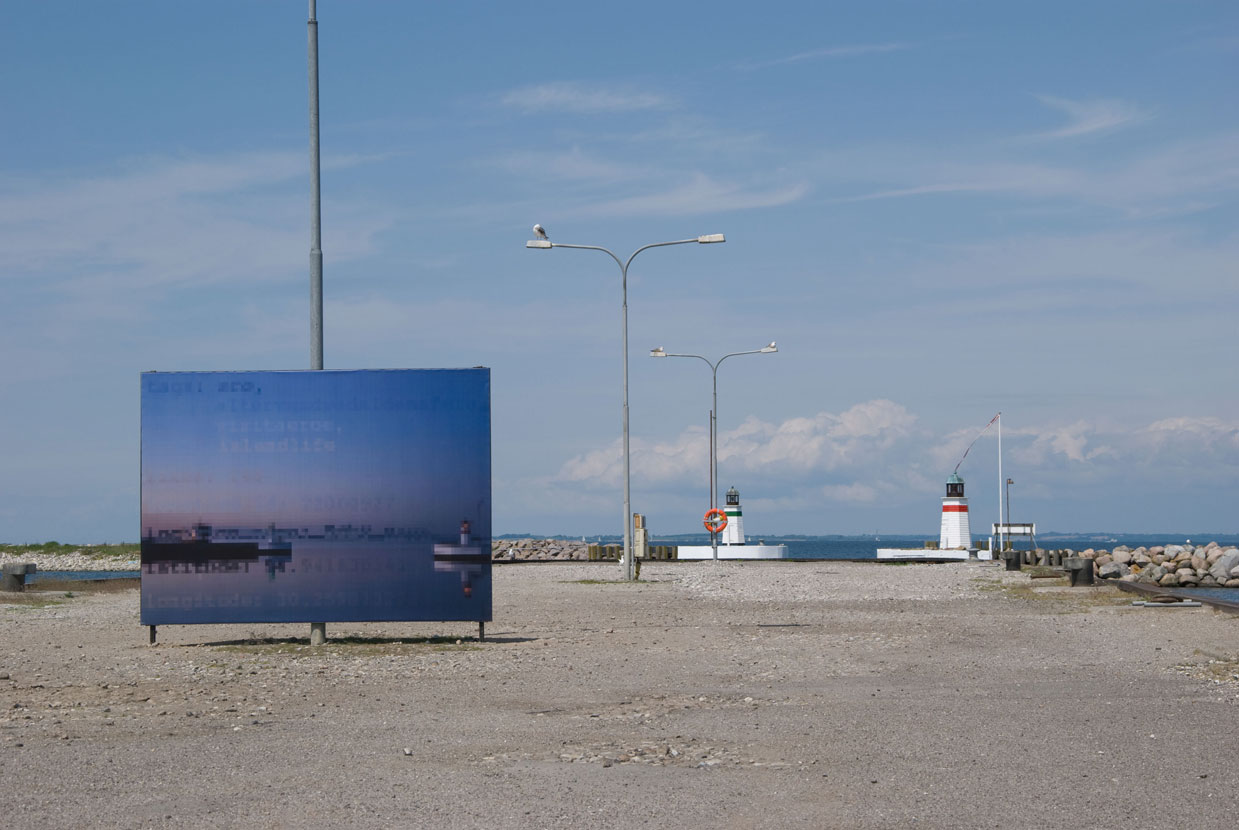 Godkendelsen i sig selv (Authentication Itself)


2016
Appropriated photography
317 cm x 227 cm

---

Within the town limits of Søby, on island Ærø, the most popular hashtag is #ærø on social media Instagram. The photograph which has gotten the most likes of all posts with #ærø is exhibited on site. The search criteria is written on the image. The title is borrowed from Roland Barthes' "Camera Lucida" (1980).